Owner John Kopilow began his wine journey in 2005 while working in the tasting room at Chimney Rock Winery. He caught the wine bug and decided to apply his wine knowledge to the wine tour and transportation world. He worked for a larger Sonoma wine tour company from 2007 to 2014 eventually becoming a top chauffeur and Chauffeur Manager from 2012 to 2014. He then became an independent operator in 2014 and is now the sole proprietor of Napa Sonoma Blend Wine Tours as well as the sister company Bacchus Wine Experiences.
John continually strives to improve his wine knowledge and offerings through education and visits to find those hidden gems. His laid back yet fun and informative service-driven demeanor continues to serve his clients well and provides an enjoyable and unforgettable experience.
We will transport you during your wine country excursion in a luxurious 2017 Ford Expedition SUV which will comfortably seat 7 passengers, not including the driver. It comes with Sirius XM radio, all audio hookups and complimentary water, beer (1 per passenger) and soda. We are fully compliant with all State of California commercial licensing and insurance requirements. 
​
​
Our rates are very simple. Monday-Thursday it is $75/hr. Friday to Sunday it is $85/hr.
We do have a 4-hour minimum. Gratuity is not included and at your discretion.
​
Long-distance pickups to San Francisco, Oakland, Sacramento or Santa Rosa incur an additional $60 fee. Weekday pickups in San Francisco are not offered at this time.
Itinerary preparation services are included in the price. If you'd like us to plan the entire day, fill in some gaps or just drive according to your own itinerary we're happy to tailor the day to your liking. Please read our previous Trip Advisor reviews on our testimonials page.
​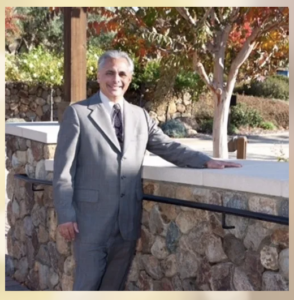 John Kopilow-Owner
Napa Sonoma Blend Wine Tours
​
TCP# 38934-B
PH: 707-812-3666, Fax:515-724-6112
First time coming out to Wine Country? It can be overwhelming to navigate logistics; etiquette; price expectations; food offerings etc. during the pandemic.  Here's some general tips to make your day something to remember:
​
-Due to the current Covid crisis appointments will be required and wineries cannot accommodate anything more than groups of 6 at a time. Most wineries that close at 4-5 p.m. will have a last tasting scheduled at 3-3:30 p.m. so it's generally not possible to schedule a last minute drop in or tasting beyond that point. The handful of wineries that stay open till 6 p.m. will have a last tasting scheduled at 4:30-5 p.m.
​
-Picnicking at wineries is generally prohibited so best to schedule a sit down lunch somewhere else unless the winery offers a food/wine pairing.
​
-Be aware that tastings are exclusively outside and conditions in the afternoon can be anywhere from the 80s in temperature to the mid 90s from May to October. Best to plan for afternoon tastings in the southern napa valley or southern sonoma where it can be cooler
​
-Tasting fees in Napa will average from $45 pp on up. Also bottle prices can range from $35-300. Club signups will avoid some tasting fees but keep these costs in mind when booking a Napa visit. Sonoma County is still in the $25-$45 pp range for tasting fees depending on the experience and bottle prices range from $20-175. The policy for refunding tastings with purchases is also much more liberal in Sonoma than in Napa Valley. This does not mean quality is better in one area than the other or that one is more greedy than the other. These are the general costs and worth thinking about when planning a wine country visit. 
​
-Tipping in tasting rooms is generally not expected (though appreciated). Wine club signups and purchases are a way to show how much you enjoyed the experience if someone did a good job. So if you feel like tipping feel free but it is not a common practice.
​
Wine Tours driver, How much does wine tasting cost in Sonoma?  Wine Experience, Napa Sonoma Blend Wine Tours 707-812-3666
Napa Vineyard Adventures. Hilltop wine Tastings. Discover Sonoma County. Wine Tours Sonoma Wine driver & Food Pairings, Napa Sonoma Blend Wine Tours 707-812-3666
Wine Tours Healdsburg Winery Calistoga, St. Helena, Vineyard, Wine tasting transportation driver, Napa Sonoma Blend Wine Tours driver 707-812-3666
Private Transportation driver Yountville Wine Tasting Tour, Berringer Vineyards Tour, Robert Mondavi Winery wine tasting, Napa Sonoma Blend Wine Tours driver 707-812-3666
private driver Chauffeur,  Wine Tours Castello di Amorosa at Calistoga Wine tour tasting, Napa Sonoma Blend Wine Tours driver 707-812-3666
​
WINERY OF THE MONTH
​
When you're up in Howell Mountain make sure to visit Steve up at Bravante Vineyards. It is still possible to have a unique boutique experience without breaking the bank. I find the  price to quality ratio to be one of the best in Napa Valley. You won't regret it!! My favorite is their Cabernet Franc. More info at the website below:
reviews from google
We just completed our 4th visit to Napa Valley and John has hosted us on each occasion. He knows the Valley and all of its wineries and restaurants so well and always provides great suggestions on what to do and where to go. Hiring Napa Sonoma Blend Wine Tours is a very safe way to do a wine tasting tour and in addition to being super professional, John has a very engaging personality which only makes the experience better! We are very much looking forward to our next visit and will be in touch with John when we are ready to go!
First trip to wine country or returning oenophile, a wine tour with John Kopilow at Napa Sonoma Blend Tours is a must! We have been using John's services for the past several years. In addition to visits to our tried-and-true favorite wineries, John always develops interesting tastings at boutique wineries for us to experience, not only in Napa but also Sonoma and the surrounding area. His knowledge and love for wine and its fascinating history will keep you entertained while driving from point to point adding to the enjoyment of your day. Conversely if riding in silence is your style, John will be happy to tune into your favorite music genre and drive in silence. John is, without a doubt, the consummate professional.
We have been to wine country several times and the last two times we hired John to drive us. We had the best experiences! He introduced us to fabulous wineries we never would have experienced and made our visits stress free, fun and memorable. The last time we brought our adult kids and they also loved John and his knowledge and professionalism and good nature! We highly recommend John and his company for your next visit to wine country. We can't wait to return!
Tel: 707-812-3666
John Kopilow
Private transportation Chauffeur Sonoma, Wine Tours driver – Napa Limo Service‎, Napa Sonoma Blend Wine Tours 707-812-3666
Sonoma, Napa Wine Tours driver Professional and knowledgeable chauffeurs will select 2020's Napa Sonoma Blend Wine Tours 707-812-3666
Best Napa wine tasting driver tour Private transportation Chauffeur best wineries for you, Sonoma County Wine Tours & Sightseeing Napa Sonoma Blend Wine Tours 707-812-3666
wine tasting experience. Full or half day trip from San Francisco to Sonoma and Napa Valley wineries, Napa Sonoma Blend Wine Tours 707-812-3666
Napa Valley Wine Country Tours & wine tasting driver, Sonoma County Wine Tours & Sightseeing, Napa Sonoma Blend Wine Tours driver 707-812-3666